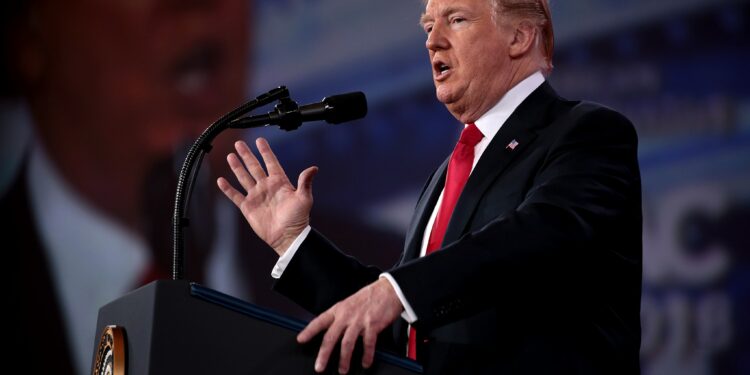 Gage Skidmore from Peoria, AZ, United States of America, CC BY-SA 2.0 , via Wikimedia Commons
Former President Donald Trump has promised that he will lower inflation in the United States if he is re-elected in 2024. Trump doubled down and even said that he believes Biden and the Democrats are incapable of lowering inflation. What do you think? YES
Trump can lower inflation. NO
Trump can't lower inflation.