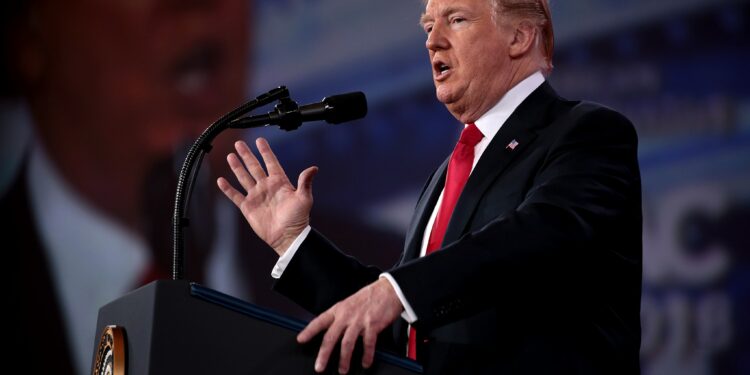 Gage Skidmore from Peoria, AZ, United States of America, CC BY-SA 2.0 , via Wikimedia Commons
After the violent insurrection at the Capitol on January 6th, there have been calls from some Democrats to prevent former President Donald Trump from running for office again in 2024. The House of Representatives impeached Trump for incitement of insurrection, but he was acquitted by the Senate. Despite this, Democrats argue that Trump's actions on January 6th demonstrate that he is unfit to hold public office and should be barred from running again in the future. What are your thoughts? Yes
Ban Trump from 2024 race. No
Let Trump run.