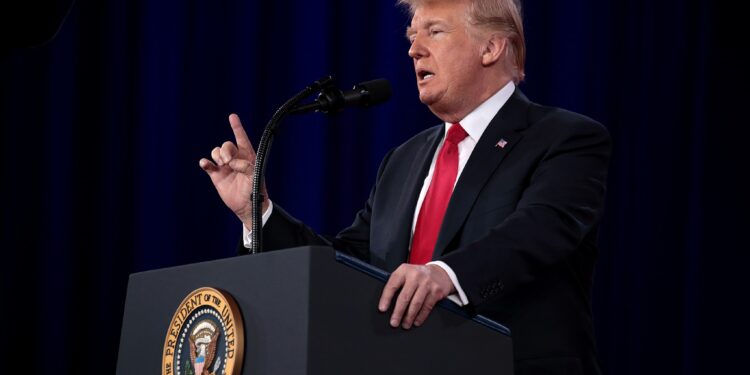 Gage Skidmore from Peoria, AZ, United States of America, CC BY-SA 2.0 , via Wikimedia Commons

We are conducting a poll to gather public opinion on the impact of former President Donald Trump's tenure in the United States. The question at hand is whether individuals believe that Trump succeeded in making America great during his presidency. Your response will provide valuable insights into the perception of Trump's accomplishments and their impact on the nation, allowing us to understand diverse perspectives on his leadership and policies. Yes
Trump made America great. No
Trump didn't make America great.