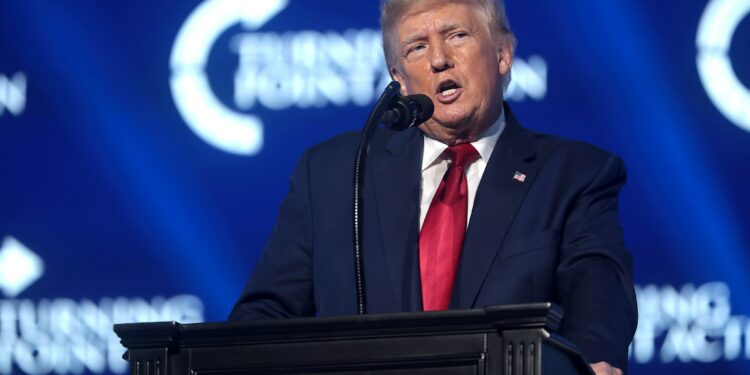 Gage Skidmore from Surprise, AZ, United States of America, CC BY-SA 2.0 , via Wikimedia Commons

We would like to gather your opinion on the upcoming 2024 Republican presidential race. Specifically, we are interested in knowing whether you prefer any other Republican candidate besides Donald Trump to run for the presidency. Your response will provide valuable insights into the preferences and sentiments of voters regarding potential Republican nominees for the 2024 election. Yes
I want someone else. No
I want Trump.