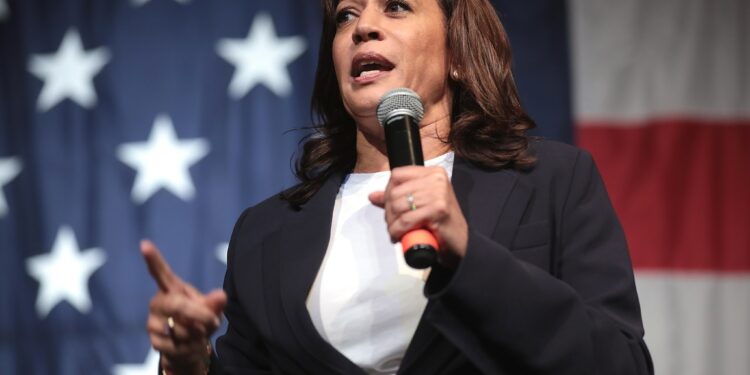 Gage Skidmore from Peoria, AZ, United States of America, CC BY-SA 2.0 , via Wikimedia Commons
As President Joe Biden prepares for a potential re-election campaign in 2024, there has been speculation about whether he will keep Vice President Kamala Harris as his running mate. Some individuals have suggested that Biden should consider replacing Harris for various reasons, while others argue that Harris has been an effective Vice President and should be retained as Biden's running mate. Yes
Replace Kamala. No
Don't replace Kamala.