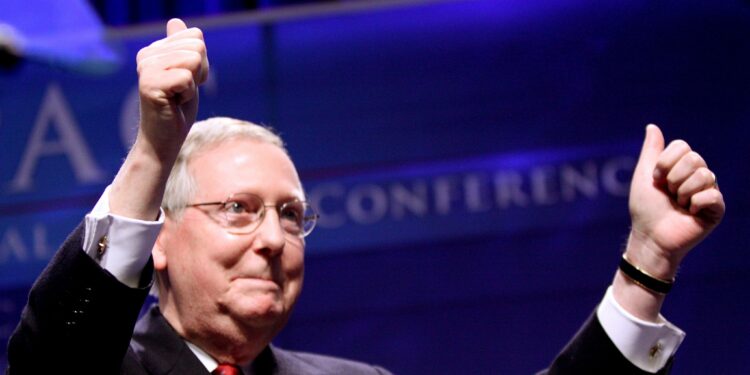 Gage Skidmore from Peoria, AZ, United States of America, CC BY-SA 2.0 , via Wikimedia Commons
Mitch McConnell, the longtime Republican senator from Kentucky and former Senate Majority Leader, has been a prominent figure in American politics for decades. However, as McConnell approaches his 80s, some have questioned whether he should retire and make way for a new generation of leaders. The poll question aims to gauge public opinion on whether McConnell should retire, or whether he should continue to serve in the Senate. Yes
McConnell should retire. No
McConnell should stay in Congress.