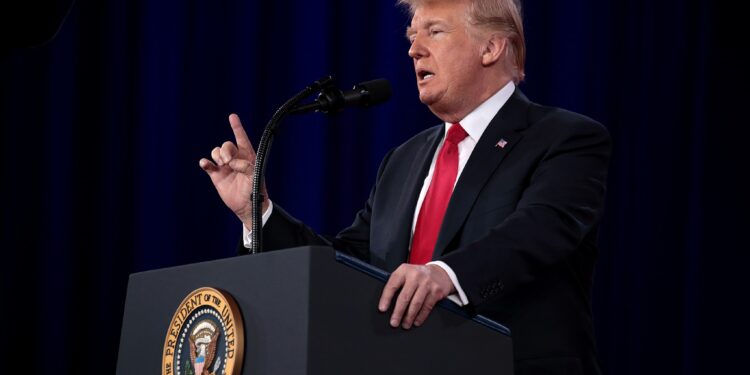 Gage Skidmore from Peoria, AZ, United States of America, CC BY-SA 2.0 , via Wikimedia Commons
The poll question regarding whether or not former President Donald Trump deserves the 2024 GOP presidential nomination has emerged as a highly debated and contentious issue within the Republican Party. Supporters believe that Trump's policies and strong leadership warrant his nomination, while opponents argue that his behavior and actions disqualify him from being a viable candidate. What do you think? Yes
Trump deserves it. No
Trump doesn't deserve it.