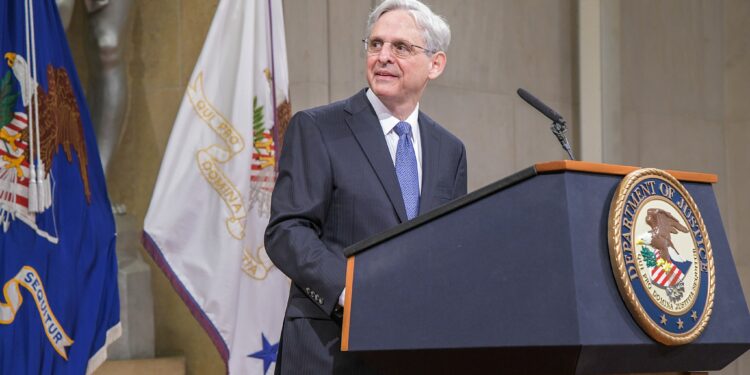 The United States Department of Justice, Public domain, via Wikimedia Commons
We invite you to participate in a poll that seeks to explore public perceptions regarding the actions of Attorney General Merrick Garland and their potential implications for former President Donald Trump. We are interested in gathering your perspective on whether you believe the Department of Justice (DOJ) under AG Garland has weaponized its resources against Trump. Your input will help shed light on the public's perception of the DOJ's actions and contribute to a broader understanding of the ongoing discourse surrounding the relationship between the DOJ and Trump. Yes
Garland weaponized the DOJ. No
Garland didn't weaponize anything.