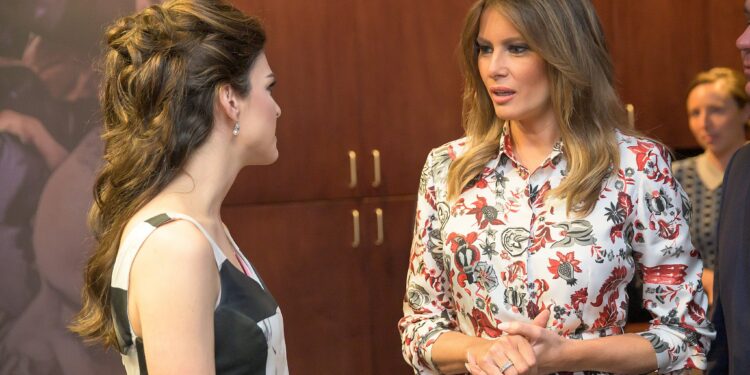 Government of Florida, Public domain, via Wikimedia Commons
Amidst media speculation, a comparison has emerged between Casey DeSantis, wife of Florida Governor Ron DeSantis, and former First Lady Melania Trump, labeling her as a potential "Walmart Melania." This analogy draws attention to certain perceived similarities in style, demeanor, and public presence. To better understand public sentiment on this matter, we seek to conduct a poll that allows participants to weigh in on the media's characterization of Casey DeSantis. Yes
Casey is a Walmart Melania No
Casey DeSantis is great.