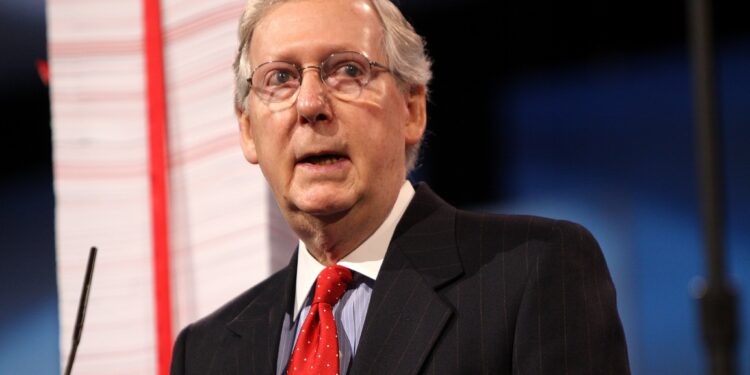 Gage Skidmore from Surprise, AZ, United States of America, CC BY-SA 2.0 , via Wikimedia Commons
The poll question asks whether Senator Mitch McConnell's decision to distance himself from former President Donald Trump is justified. McConnell, who served as the Senate Majority Leader during Trump's presidency, was initially a strong supporter of the former president. However, following the January 6th Capitol insurrection, McConnell has become more critical of Trump and has called for an investigation into the events leading up to the attack. The poll question seeks to gauge public opinion on whether McConnell's actions are justified or if he is wrong for turning his back on Trump. Yes
McConnell is wrong. No
McConnell is not wrong.