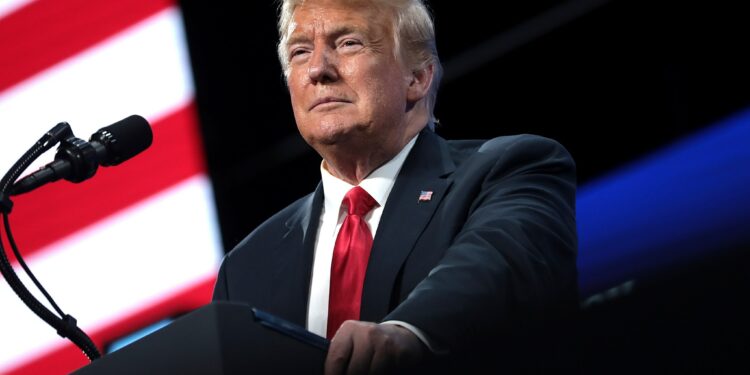 Gage Skidmore from Surprise, AZ, United States of America, CC BY-SA 2.0 , via Wikimedia Commons
We kindly request your participation in a poll aimed at gauging public opinion regarding the potential guilt of former President Donald Trump in relation to espionage. Your perspective is valuable as we seek to understand whether you believe there is sufficient evidence to support the assertion that Trump is guilty of espionage. By sharing your thoughts on this matter, you will contribute to a broader conversation about the legal implications surrounding Trump's actions. Yes
Trump is guilty of espionage. No
Trump is innocent.