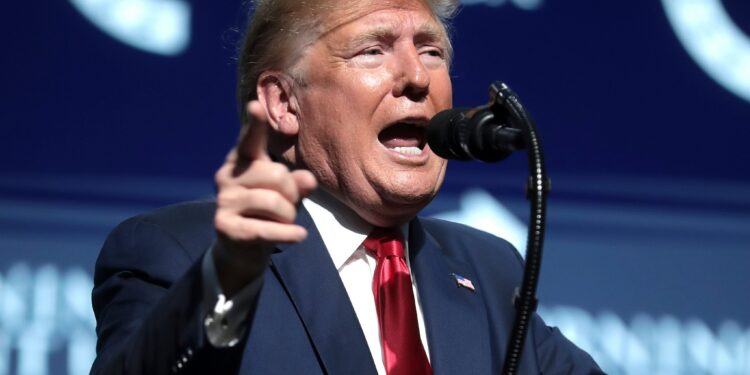 Gage Skidmore from Surprise, AZ, United States of America, CC BY-SA 2.0 , via Wikimedia Commons
We would like to gauge public sentiment regarding former President Trump's tenure in office. Your input is valuable in assessing his overall popularity and standing among the American people. Please share your opinion on whether or not Donald Trump is your all-time favorite president. Your response will contribute to understanding public sentiment on this matter. Yes
Trump is my favorite. No
Trump is not my favorite.