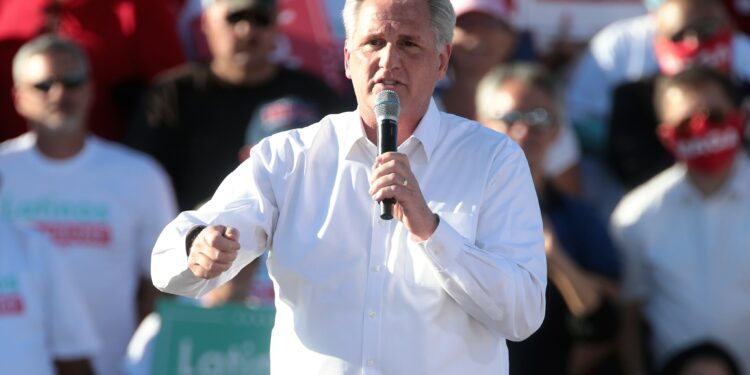 Gage Skidmore from Surprise, AZ, United States of America, CC BY-SA 2.0 , via Wikimedia Commons
China has warned House Speaker Kevin McCarthy to cancel his meeting with Taiwan's leaders or else. This has resulted in major controversy and a large number of Americans are now saying that the U.S. should be bullied by China. What do you think? Yes
McCarthy should cancel meeting. No
Do not cancel the meeting.