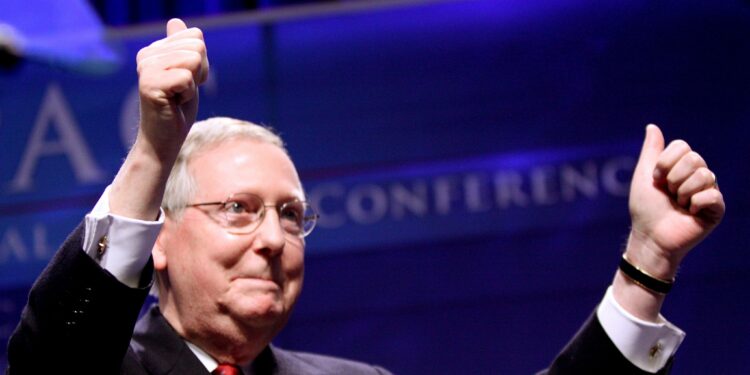 Gage Skidmore from Peoria, AZ, United States of America, CC BY-SA 2.0 , via Wikimedia Commons
Following his recent hospitalization, a large number of Republicans are calling on GOP Senator Mitch McConnell to resign. Donald Trump has also said that McConnell needs to be replaced as well. What do you think? YES
McConnell should resign. NO
GOP needs McConnell.