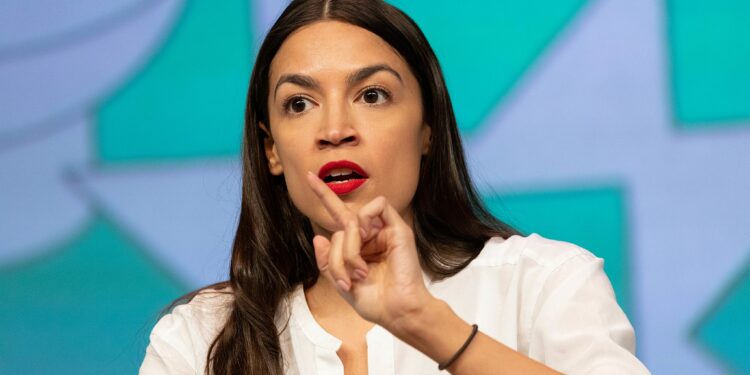 nrkbeta, CC BY-SA 2.0 , via Wikimedia Commons
The poll question of whether Alexandria Ocasio-Cortez, commonly known as AOC, should run for the Senate, stems from the ongoing debate around her political ambitions and the potential impact she could have on the Democratic party. AOC, who currently represents New York's 14th congressional district in the House of Representatives, has gained national attention for her progressive policies and charismatic personality among liberals, leading some to speculate that she could be a formidable candidate for the Senate. What do you think? Yes
AOC for Senate. No
Keep AOC out of Senate.