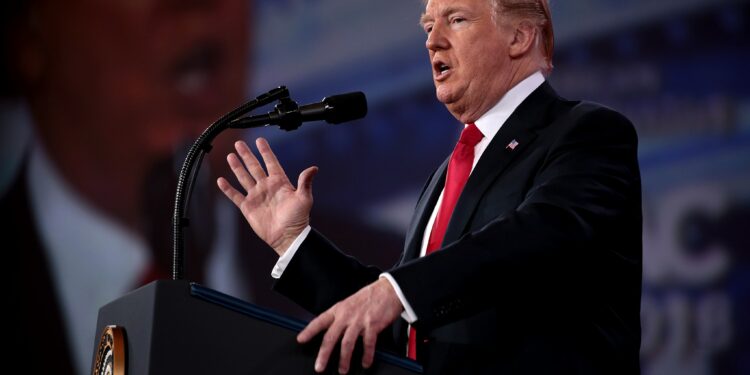 Gage Skidmore from Peoria, AZ, United States of America, CC BY-SA 2.0 , via Wikimedia Commons
Amidst speculation and discussions about former President Donald Trump's potential candidacy for a third presidential run, this poll aims to gauge public sentiment regarding the possibility of voting for him again. By delving into the opinions of the American electorate, we seek to understand whether individuals would consider supporting Trump. Your valuable input will help shed light on the extent of voter loyalty, the perception of past achievements, and the overall trust placed in Trump's leadership. Yes
I will vote for Trump a third time. No
I will not vote for Trump.