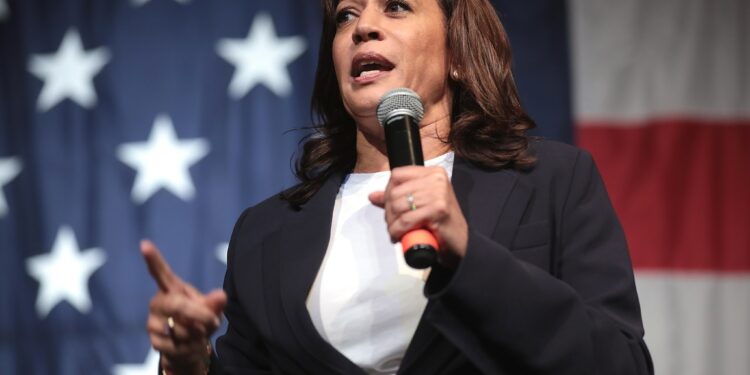 Gage Skidmore from Peoria, AZ, United States of America, CC BY-SA 2.0 , via Wikimedia Commons


Following President Joe Biden's recent statement that Vice President Kamala Harris deserves "more credit" for her hard work, there has been a debate on whether or not she has been given the recognition she deserves. Some argue that Harris has been instrumental in advancing the administration's agenda, including tackling the COVID-19 pandemic, advocating for voting rights, and addressing immigration. Others, however, claim that Harris has not been effective in her role and that her contributions have been overstated. What do you think? Yes
Kamala deserves more credit. No
Kamala is lazy.