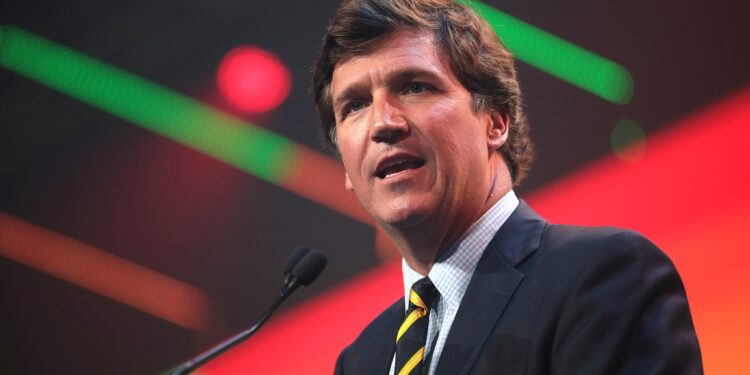 Gage Skidmore from Surprise, AZ, United States of America, CC BY-SA 2.0 , via Wikimedia Commons


As the 2024 U.S. presidential election looms, speculation abounds regarding potential candidates and running mates. One suggestion that has gained traction in some circles is for former President Donald Trump to ask former Fox News host Tucker Carlson to be his vice presidential candidate. Carlson is a popular figure among conservatives and has a strong following, but some have raised concerns about his lack of political experience and whether or not he would be a suitable candidate for the role. As the question of who will run alongside Trump in 2024 remains unanswered, the debate over the potential merits and drawbacks of a Trump-Carlson ticket is likely to continue. Yes
Trump should ask Carlson to be his VP. No
Trump shouldn't ask Tucker Carlson.