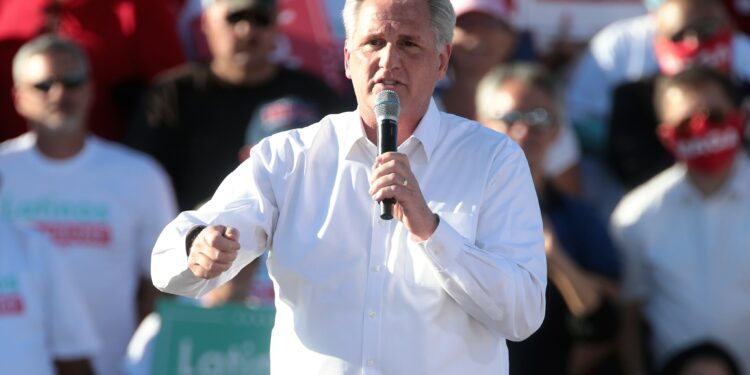 Gage Skidmore from Surprise, AZ, United States of America, CC BY-SA 2.0 , via Wikimedia Commons
We are seeking your opinion on a recent statement made by Florida Governor Ron DeSantis regarding House Speaker Kevin McCarthy's performance in the debt ceiling negotiations. DeSantis has criticized McCarthy, claiming that he fell short in these negotiations. We are interested in knowing whether you agree with DeSantis' assessment. Yes
DeSantis is right. No
McCarthy made a good deal.