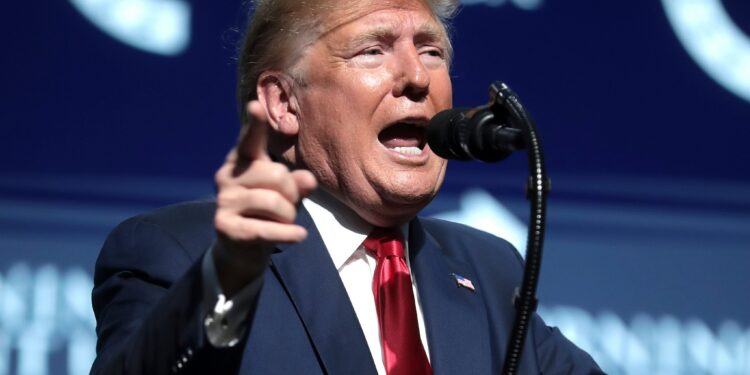 Gage Skidmore from Surprise, AZ, United States of America, CC BY-SA 2.0 , via Wikimedia Commons
In light of recent statements made by a former ally suggesting that former President Donald Trump may choose to withdraw from the 2024 race, we seek to understand public opinions on the matter. This poll aims to gauge whether individuals believe there is credibility to the claim that Trump will drop out of the 2024 race. By capturing diverse viewpoints on this subject, we aim to gain insights into the public's perception of Trump's potential candidacy and the likelihood of him withdrawing from the race. It is important to note that this poll does not reflect any confirmed decisions by Donald Trump regarding his participation in the 2024 election. Yes
Trump will drop out. No
Trump won't give up.