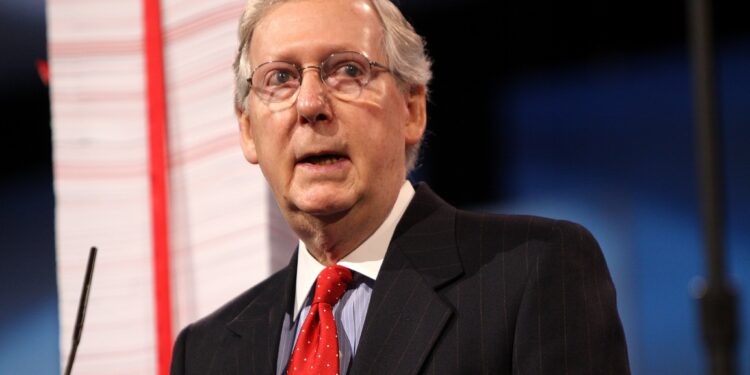 Gage Skidmore from Surprise, AZ, United States of America, CC BY-SA 2.0 , via Wikimedia Commons
In light of the ongoing legal proceedings and potential indictment facing former President Donald Trump, we aim to assess public opinion on the stance adopted by Senate Minority Leader Mitch McConnell regarding this matter. The question at hand is whether McConnell's decision to remain silent on Trump's potential indictment can be seen as an act of wrongdoing or a failure to address a significant issue. Yes
McConnell is wrong. No
McConnell did the right thing.