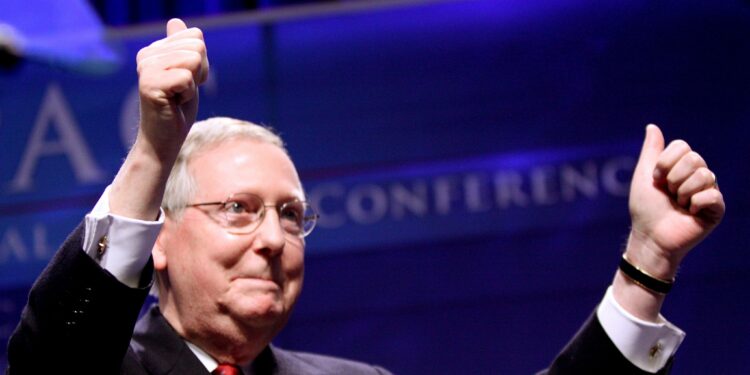 Gage Skidmore from Peoria, AZ, United States of America, CC BY-SA 2.0 , via Wikimedia Commons
Republican voters are now calling Republican Senator Mitch McConnell a traitor for condemning former President Donald Trump and even siding with the Democrats on important issues such as the January 6th Capitol riot. What do you think? YES
McConnell is a traitor. NO
McConnell is not a traitor.