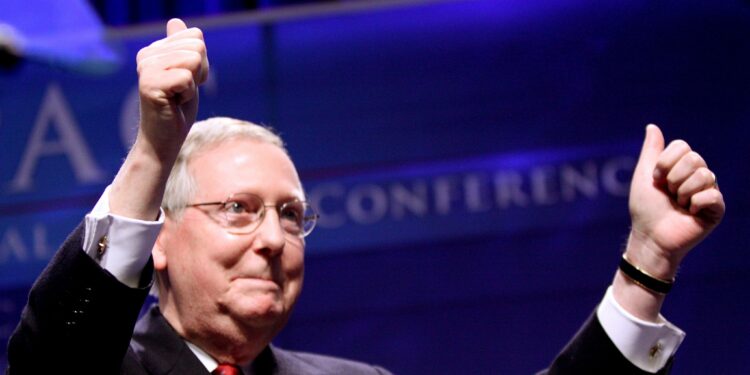 Gage Skidmore from Peoria, AZ, United States of America, CC BY-SA 2.0 , via Wikimedia Commons
After his recent hospitalization because of a concussion, Republican Senator Mitch McConnell has still not returned to Congress because he still has not recovered fully. Do you think it's time for McConnell to retire from office? YES
McConnell should resign. NO
McConnell shouldn't resign.