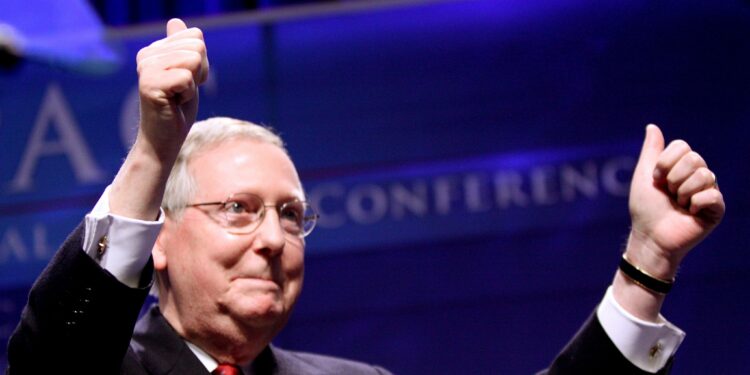 Gage Skidmore from Peoria, AZ, United States of America, CC BY-SA 2.0 , via Wikimedia Commons
Should Democratic members of Congress follow Senator McConnell's suggestion to refrain from making significant changes to the Supreme Court, such as court-packing or other modifications? This question aims to gather public opinion on whether Democratic legislators should heed Senator McConnell's advice to leave the Supreme Court's composition unchanged. Yes
Leave supreme court alone. No
Drastically change it.