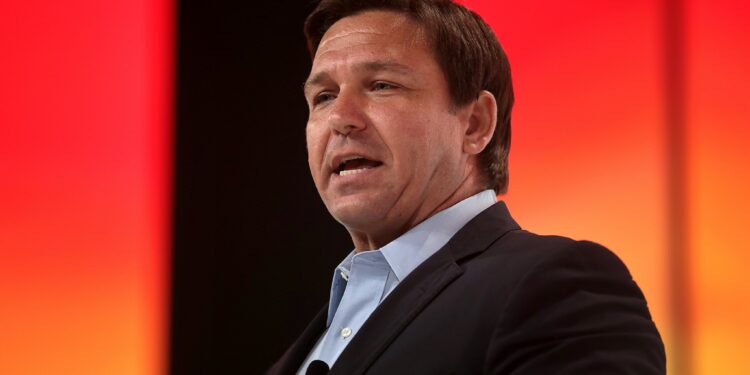 Gage Skidmore from Surprise, AZ, United States of America, CC BY-SA 2.0 , via Wikimedia Commons
The Republican Party is currently facing internal divisions between its more moderate and more conservative factions. Some voters may be questioning whether a candidate like DeSantis, who is seen as closely aligned with the party's right wing, can appeal to a broader base of voters in a general election. This raises the question of whether DeSantis should avoid running in 2024 to avoid further exacerbating these divisions within the party. Yes
DeSantis should avoid running. No
DeSantis should run.