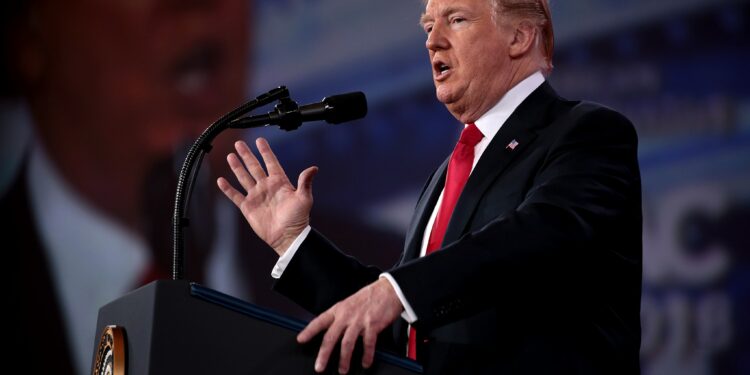 Gage Skidmore from Peoria, AZ, United States of America, CC BY-SA 2.0 , via Wikimedia Commons
With all of the legal problems going on with former President Donald Trump, a large number of Democrat voters have suggested that Trump should cancel his 2024 presidential run. Republican voters however say Trump should cancel anything and run anyways. What do you think? Yes
Trump should cancel his run. No
Trump has to run.