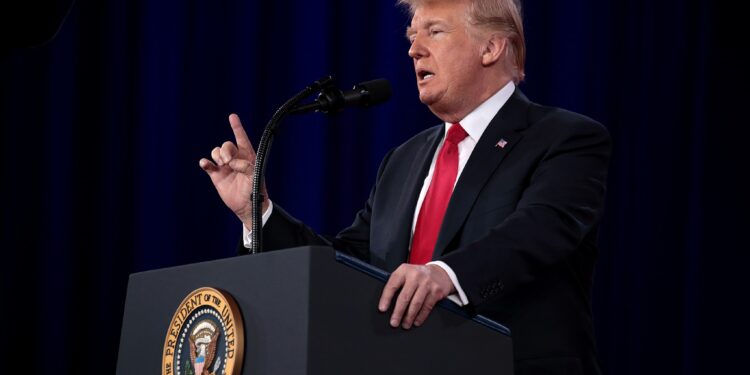 Gage Skidmore from Peoria, AZ, United States of America, CC BY-SA 2.0 , via Wikimedia Commons
A large number of Republican voters now believe that former President Donald Trump was the greatest president in recent history and have even compared him to some of the greats such as George Washington, Abraham Lincoln and others. What do you think? Yes
Trump was the greatest. No
Trump was not.