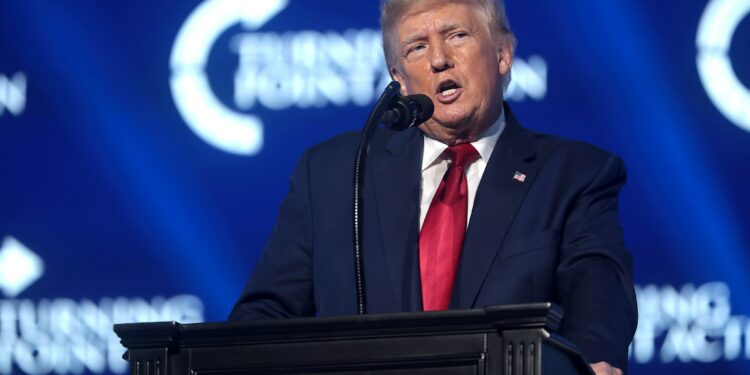 Gage Skidmore from Surprise, AZ, United States of America, CC BY-SA 2.0 , via Wikimedia Commons
As the upcoming 2024 presidential debates approach, there is anticipation surrounding the performance of former President Donald Trump and how he will fare against his Republican opponents. The question arises whether Trump will emerge victorious, dominating and defeating all of his GOP challengers in these debates. Yes
Trump will destroy his opponents in debate. No
Trump won't do well.