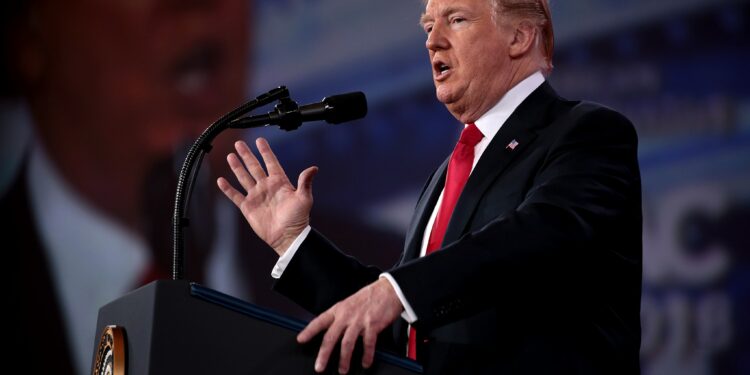 Gage Skidmore from Peoria, AZ, United States of America, CC BY-SA 2.0 , via Wikimedia Commons
Former President Donald Trump has recently alleged that the Department of Justice (DOJ) was involved in a conspiracy to frame him. This accusation has garnered a lot of attention and raised questions about the credibility of such claims. In light of this, a poll question arises asking whether individuals agree with Trump's claim that the DOJ had a role in framing him. Yes
DOJ framed Trump. No
DOJ didn't frame him.