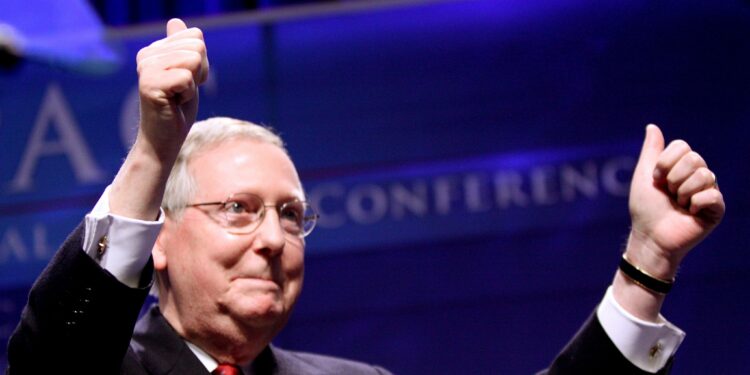 Gage Skidmore from Peoria, AZ, United States of America, CC BY-SA 2.0 , via Wikimedia Commons
In light of recent political debates and discussions, we seek to gather public opinion on the question of whether Senator McConnell is regarded as the worst Republican in the Senate. Your input on this matter is important as it provides valuable insights into the public sentiment and perceptions concerning Senator McConnell's role and performance within the Republican party. Yes
McConnell is the worst. No
McConnell is not the worst.