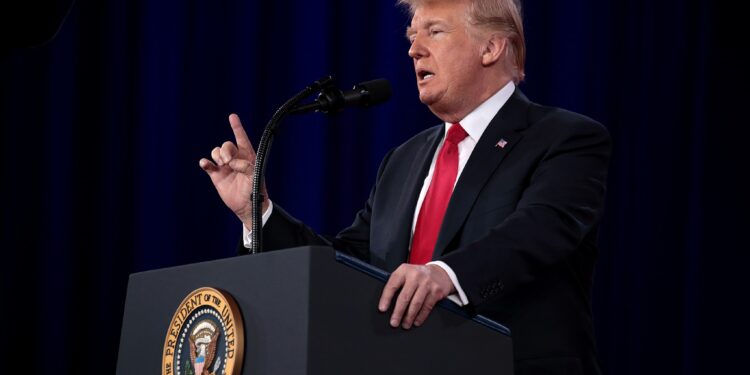 Gage Skidmore from Peoria, AZ, United States of America, CC BY-SA 2.0 , via Wikimedia Commons
In recent discussions surrounding the legal and political repercussions faced by former President Donald Trump, a prominent figure, Ramaswamy, has expressed the view that Trump should be pardoned. This poll seeks to gauge public opinion regarding the suggestion made by Ramaswamy, specifically exploring whether respondents agree with the notion that Donald Trump should be granted a pardon. Yes
Trump should be pardoned. No
Trump is guilty.