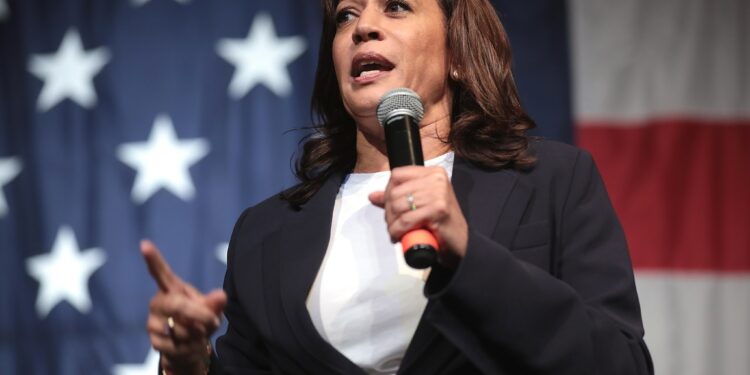 Gage Skidmore from Peoria, AZ, United States of America, CC BY-SA 2.0 , via Wikimedia Commons
Following President Biden's recent announcement of his 2024 presidential run, questions have arisen regarding his choice of running mate. Speculation has grown about whether he will choose to replace Kamala Harris as his vice presidential candidate. Some have argued that a change in vice presidential nominee could help the Biden administration appeal to a broader swath of voters, while others believe that Harris should remain on the ticket to continue her work as an influential figure in American politics. What do you think? Yes
Biden should replace Kamala. No
Biden should not replace Kamala.