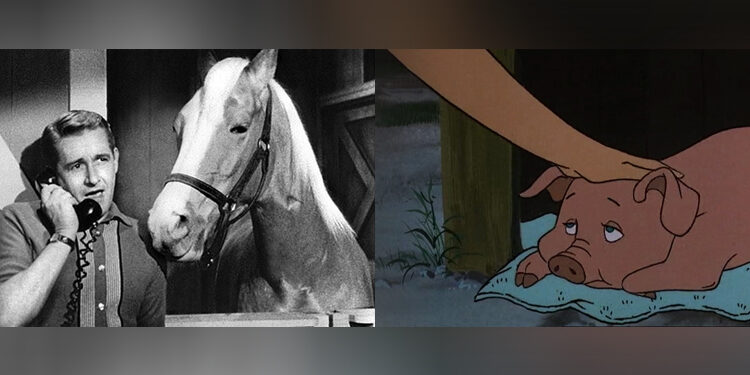 Even though his voice was hoarse, hay, he always had something to say.
This talking pig from Green Acres was clever enough to avoid them makin' him into bacon.
Green Acres was a sitcom from the early 1970s starring Eddie Albert and Eva Gabor as a rich city couple who move to the country. There they met Wilbur. Mr. Ed headlined his own sit-com in the early 1960s.